Membership
Membership in the Maine Chiropractic Association is open to all Chiropractors licensed in the state of Maine. With membership benefits including this website, savings on equipment and items needed for your home and practice plus our help desk as well as discounted registration at seminars and conferences, you'll find great value in becoming a member. Feel free to edit or change
Already a Member?
Member Benefits 2018

VIP Tires & Service
$10 off every oil change
5% of Tire purchases
10% off parts and labor

U.S. Cellular
15% off personal phone plans for employees
15% - 20% off business plans for the office

Hertz Rental Cars
25% off standard rental rates (use our CDP#0002117987)

Advance Collection Services
25% flat fee for collections of accounts placed with them

TDBank
Credit card processing discount
Affinity merchant Servicing (coming soon)

Staples (Business Advantage Discount Program)
Discounted office supplies in person or ordered online, plus 25% off copying, 10% bathroom and cleaning supplies, car rentals, flower deliveries and more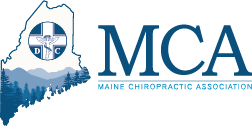 MCA Website
MCA Website, designed to provide information to the chiropractic community and those seeking care. Including a search engine to find an MCA doctor nearby www.mainechiro.com

Credit Card Processing
Credit Card processing fees that will guarantee the lowest rates offered in Maine to members of the Maine Chiropractic Association.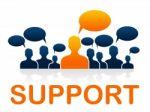 Support
The Maine Chiropractic Association now offers a help desk to assist with a variety of issues your office may face – including billing and reimbursement, training, and much more. Got a quick question or want a second opinion (non-clinical) call us for help!