Board of Directors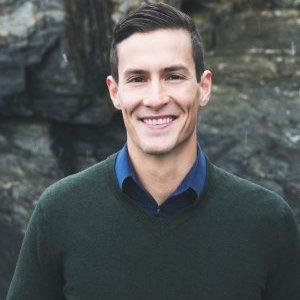 MCA President
Zev Myerowitz Jr., DC
A Maine native, Dr. Zev J. Myerowitz Jr. graduated with a B.S. in Human Anatomy from Cleveland Chiropractic College in Los Angeles, CA. He then simultaneously graduated from New York Chiropractic College (NYCC) with a Doctorate and from the Finger Lakes School of Acupuncture and Oriental Medicine (FLSAOM) with a Masters degree. He is Maine's leading specialist in Active Release Techniques (ART), the most effective soft tissue injury technique available. Dr. Zev also holds a post-graduate certification in Sports Science and Human Performance, NYCC's athletic specialty certification, and has worked with hundreds of athletes successfully. His clinical experience is international, having completed an internship at the Hospital of Traditional Chinese Medicine in Hangzhou, China. Dr. Zev is both a licensed chiropractor and fully distinctly licensed acupuncturist in Southern Maine and received the distinction of 2017 MCA Chiropractor of the Year.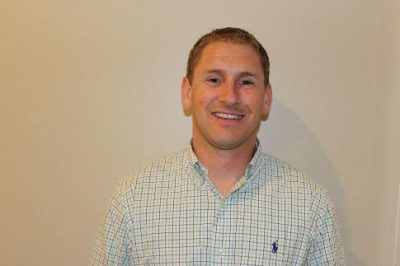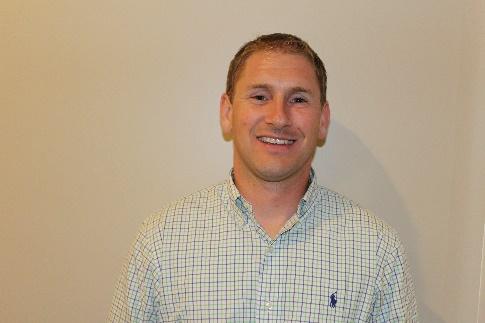 MCA 1st Vice Chair
Aaron MacArthur, DC
Dr. Mac is clinical director at Portland Chiropractic Neurology. He is a board certified Chiropractic Neurologist, trained by the Carrick Institute. He has two fellowships, one in vestibular diagnosis and rehabilitation, and the other in concussion and brain injury diagnosis and rehabilitation
Board Member
Danielle Grondin-Stevens, DC
Dr. Danielle Grondin-Stevens, DC, MSACN, is a Maine native, growing up in Sabattus and attending Oak Hill High School in Wales. She spent her undergrad in Vermont, studying at Saint Michael's College outside of Burlington. After graduation, Dr. Grondin-Stevens continued her education at the University of Southern Maine in Portland, studying the sciences in greater detail and working as a research tech investigating various subjects such as genetics, marine biology, and the environmental impact of various carcinogens and their ability to cause cancer in human tissue.
Dr. Grondin-Stevens then went on to New York Chiropractic College in upstate NY, where she received both her doctorate in Chiropractic and her Master's degree in Applied Clinical Nutrition. She believes very strongly that chiropractic and nutrition go hand in hand in the quest for health. After starting a practice in Virginia, she realized how much she missed her friends and family in New England. The practice was sold in the summer of 2012 and Dr. Grondin-Stevens headed back to Maine where she purchased what is now Full Circle Health & Wellness. She is a Proficiency rated Activator doctor. When she is not working, she enjoys spending time with her husband and 5 children. They love to go four-wheeling, snowmobiling and enjoy all of the wonderful outdoor adventures that Maine has to offer. She is particularly excited to share her knowledge of healthy living with all of the wonderful people in the area.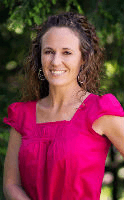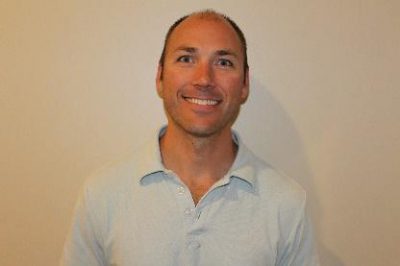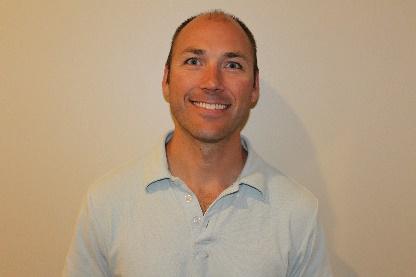 Recording Secretary
Patrick Reeder, DC
Patrick grew up in Lewiston and is a second generation Chiropractor in Lewiston, following the footsteps of his father John Reeder, DC. Patrick completed his Doctorate of Chiropractic at Palmer College of Chiropractic in Davenport, Iowa. He has obtained the postgraduate designation of Certified Chiropractic Sports Practitioner by the American Chiropractic Board of Sports Physicians.
MCA 2nd Vice President & Treasurer
Crystal Zagwyn-Harrison, DC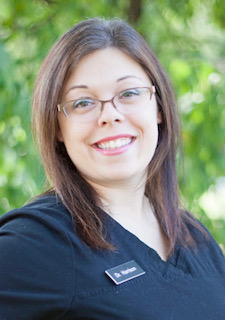 Dr. Crystal Zagwyn Harrison finished her undergraduate education at the University of Maine in Orono with a Bachelors of Science in Biochemistry and piloted research on how blueberries affect glycemic index levels specially aiming to help the diabetic population in 2007. She completed her doctorate at Sherman College of Chiropractic College in Spartanburg, South Carolina in 2012. During her time at Sherman College, she did a radiology internship at the health clinic, became an Academy of Chiropractic Excellence intern able to coach other students on over 7 adjusting styles/techniques, and her externship was completed with Southeast Sports Chiropractic where she focused on athletic care, nutrition, and performance. Dr. Harrison was awarded the Distinguished Service Award in 2012 from Sherman College of Chiropractic.
Dr. Harrison began practice in North Carolina and has since moved back to her home state of Maine to enjoy private practice. She has helped many offices in her years with coverage and consulting in their marketing operations and documentation & compliance protocols.
Dr. Harrison completed her post graduate study for the American Chiropractic Association's Council of Forensic Sciences and achieved her Diplomate in Forensics in 2017. This 350 hour program allows her to ensure patients are receiving evidence based care, and is able to perform second opinions, disability ratings, and testify in the legal system as an expert witness. In 2019, she became a Certified Medical Examiner able to provide DOT physicals.
Dr. Harrison proudly serves the chiropractic profession with leadership roles, consulting, and educating. She helped initiate and launch the North Carolina Chiropractic Assistant program in 2012. She has been a conference speaker for the North Carolina Chiropractic Association, North Carolina Board of Chiropractic Examiners, American Chiropractic Association (ACA) Council on Forensic Sciences. She has spoken for Parkinson's Awareness groups, the YMCA, and other health and wellness communities.
She is currently the President of the ACA Council on Forensic Sciences and she also serves as the Treasurer for the Maine Chiropractic Association (MCA).
Corresponding Secretary
Ben Myerowitz, DC
Board Member
Sarah DePreter, DC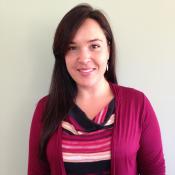 Dr. Sarah De Preter graduated summa cum laude with her Doctorate of Chiropractic degree from Logan College of Chiropractic in Chesterfield, MO in 2008. She has been practicing in Blue Hill, Maine for over 13 years.
Dr. Sarah grew up in a health-conscious family and, at a young age, she knew she would become a chiropractor. She is passionate about family wellness. She specializes in prenatal and pediatric care and is certified by the Academy Council of Chiropractic Pediatrics (C.A.C.C.P.). She is a certified Webster technique practitioner. She has extensive training in Sacral Occipital Technique (S.O.T.) cranial methods and is currently working on a certificate in Pediatric Mastery with S.O.T. technique.
Dr. Sarah has also completed extensive postgraduate training in Wellness principles whereby she achieved her certification as a Certified Chiropractic Wellness Practitioner (C.C.W.P.) from the International Chiropractic Association. She is also certified in Neurological Relief Technique (N.R.T) which can provide significant improvement in debilitating neurological conditions. Additionally, she has completed extensive postgraduate training in neurology and acupuncture.
Board Member
Michael Hoyt, DC
MIke grew up in Anson, Maine and graduated with Honors from Carrabec HS and attended his undergrad at the University of Maine at Orono. He then attended New York Chiropractic College in Glen Cove NY, graduating as Valedictorian from NYCC in December 1978.
Mike opened his practice in Winthrop,Maine April 1979 and built a new office building 1986 where he still practices today.
Dr Lacaya Hoyt (daughter) Graduated from NYCC and joined the practice in April 2010.
Board Member
Ron Ouellette, DC
Ronald (Ron) Ouellette is a 1988 graduate of Palmer Chiropractic College of Davenport Iowa. He has practiced in Maine for 33 years and utilizes Thompson technique, Diversified, Gonstead, SOT and Activator. Ron is also certified in Acupuncture. Ron practiced independently until 2018 when he began practicing at a FQHC in Houlton Katahdin Valley Health Cente
Board Member
Steve Arsenault, DC
Dr. Stephen Arsenault was born and raised in Prince Edward Island. He graduated from Parker University in 1997 with his Doctorate in Chiropractic Medicine. He and his family decided to move to Maine to open Orono Chiropractic to fulfill a need in the area for quality patient care. Dr. Arsenault has served on the Board of Directors of the Maine Chiropractic Association for a total of 10 years. When Dr. Arsenault is not in the office, he enjoys spending quality time with his wife and sons, skiing, fishing, and jet-skiing.
Board Member
Jan Roberts, DC
Board Member
Amber Hayes, DC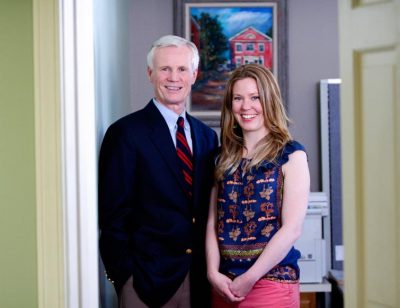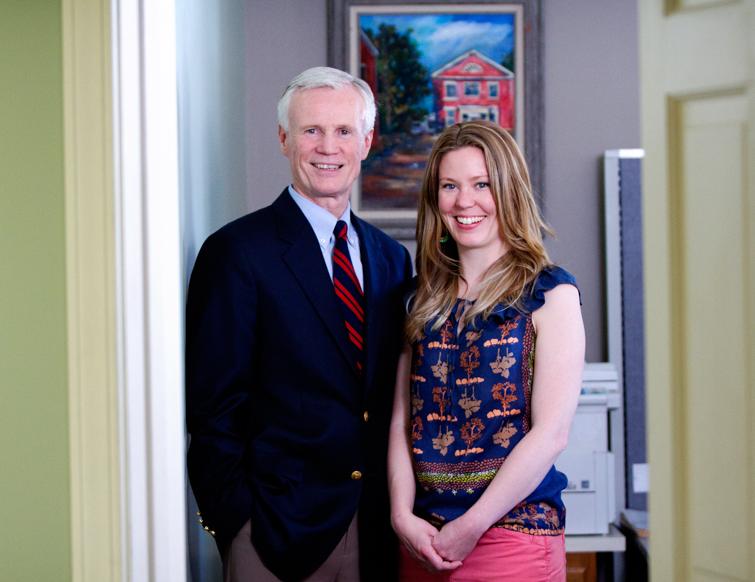 In her private practice, Dr. Amber Hayes provides consultation in Neuromusculoskeletal medicine, Chiropractic Manipulative therapy and Nutrition as well as treating people generally with chiropractic care for optimal health and well-being. In addition, she is an instructor for the Maine Chiropractic Assistant certification course.
Dr. Hayes received a BS in Pre-med from College of the Atlantic and then received her Doctorate from New York Chiropractic College. She is a Certified Gut and Psychology Syndrome (GAPS) . GAPS is a program which establishes a connection between the functions of the digestive system and the brain
MCA Board Member
Ruth Varney, DC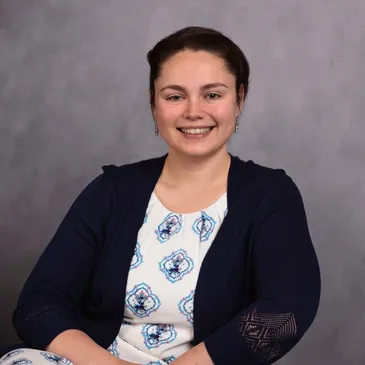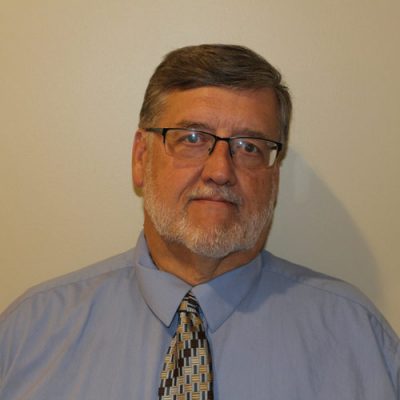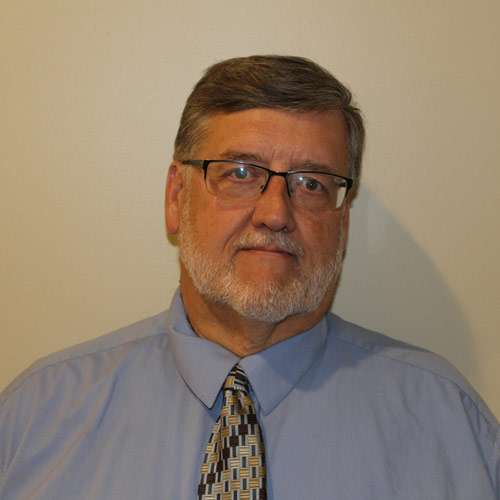 Executive Director
Robert Reed
Robert "Bob" Reed serves as Executive Director of the Maine Chiropractic Association handling the day to day work of the association, including, conference planning, marketing, finances and other needs. He has over 30 years experience in Health Care Finance & Management including his first professional position working for a Chiropractor in Maine in 1985. He is available to answer questions on billing and contracting as well as assist with other insurance questions through the help desk.
In his spare time Bob serves as Chairman of the Lewiston Finance Committee, as Chair of the Looking Ahead Clubhouse and as a volunteer with the Boy Scouts of America.
You can contact Bob by email at [email protected] or by phone (207) 622-5421

Immediate Past President
Dan Myerowitz, DC
Dr. Daniel Myerowitz is a Doctor of Chiropractic practicing in the state of Maine since graduating as valedictorian of his class from the prestigious Parker University College of Chiropractic in Dallas, TX. Dr. Dan knew from an early age that he wanted to be a Chiropractor in order to help people gain health and wellness naturally, without the need for drugs or surgery. Having been set on his goals from an early age, Dr. Dan obtained over an entire year of college credits before even stepping onto a college campus. He also holds a diplomate in chiropractic acupuncture.
Our thanks to these leaders who have shaped our profession of healing arts in Maine
Past Presidents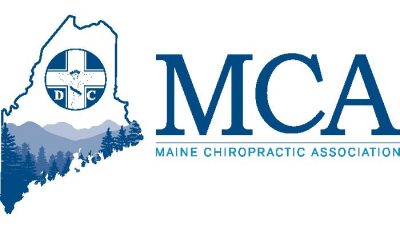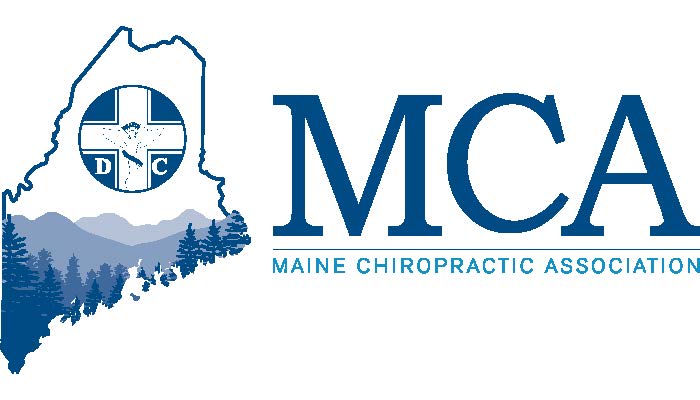 Maine State Chiropractors Association (1922 – 1970)
1922 – 24 Dr. Perley Hardy
1925 Dr. Clinton Clauson Waterville
1926 – 28 Dr. Earl Lewis Lewiston
1929 Dr. Blake Annis Rockland
1930 – 33 Dr. Earl Bubar Bangor
1934 – 35 Dr. Joseph Harris Farmington
1936 – 37 Dr. Arthur Carson
1938 – 40 Dr. Ben Turoff Skowhegan
1941 Dr. S. H. Sanborn
1942 Dr. Paul Bagdikian Bath
1943 Dr. F. J. Moore
1944 – 45 Dr. O. H. Winkler
1946 Dr. Donald Haskell Augusta
1947 – 49 Dr. Vern Hoy Portland
1950 – 51 Dr. W. E. Miner
1952 – 53 Dr. Earl Bostrum Houlton
1954 – 55 Dr. Carl Kimball
1956 Dr. Victor Hoy Portland
1957 Dr. Clarence McClaskey
1958 – 61 Dr. Milton Downing Lewiston
1962 Dr. Ben Speers Waterville
1963 – 64 Dr. Ernest Kearney Waterville
1965 – 66 Dr. Robert Toothaker Kittery
1967 – 69 Dr. Robert Lynch So.Portland
1969 – 71 Dr. Marc Chasse Fort Kent
Maine Chiropractic Association
(1970 – 2017)
1971 – 72 Dr. Charles Serritella Caribou
1972 – 75 Dr. Donald Tucker Farmington
1975 – 77 Dr. Thomas Chasse Waterville
1977 – 79 Dr. John Reeder Lewiston
1979 – 81 Dr. Tim Dennis Bath
1981 – 84 Dr. Moshe Myerowitz Bangor
1984 – 87 Dr. Robert Lynch, Jr. So. Portland
1987 – 88 Dr. Ray Spaulding Augusta
1988 – 89 Dr. Jay Stackhouse So. Portland
1989 – 91 Dr. John Hayes Portland
1991 – 93 Dr. Len Saulter Falmouth
1993 – 95 Dr. Marc Malon Biddeford
1995 Dr. David Odiorne Lewiston
1995 – 96 Dr. Eleanor Rolnick Biddeford
1996 – 98 Dr. Rick Bruns Bangor
1998- 2000 Dr. Tom Augat Brunswick
2000 -02 Dr. Joseph Kerwin Gorham
2002 – 04 Dr. Kevin Chasse Dover-Foxcroft
2004 – 06 Dr. Kathy Boulet Lewiston
2006 – 08 Dr. Phil McLean Lewiston
2008 – 10 Dr. Steve Gagnon Waterville
2010 – 12 Dr. Mike Noonan Old Town
2012 – 14 Dr. Andre Nadeau Augusta
2014 – 16 Dr. Greg Fox Falmouth
2016 – 17 Dr. Mike Noonan Old Town
2017 – 19 Dr. Luc Dionne Lewiston
2019 – 22 Dr. Dan Myerowitz Bangor