Chiropractic Assistants Course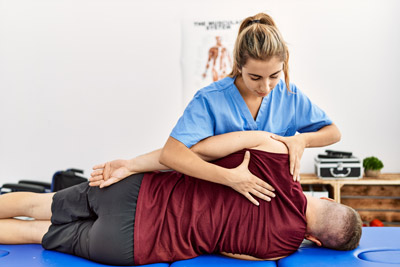 Thanks for your inquiry about the Clinical Certification for Chiropractic Assistants. The MCA is now the administrator for the program previously offered by the MCAA in conjunction with the postgraduate division of New York College of Health Sciences (formerly New York Chiropractic College). Dr. Amber Hayes and Dr. Ben Myerowitz will be the instructors for the 36 Classroom hours mandated and serve as mentors during the training period.
Certification consists of two pieces and begins once you have a temporary CA license from the state of Maine. The MCA will issue a letter required to apply to the state program, and application is made by sending the letter and copy of High School diploma, plus a small fee. Further state licensing instructions can be found online at https://www.maine.gov/pfr/professionallicensing/professions/chiropractic-licensure/licensing/chiropractor-chiropractic-acupuncture-certified-chiropractic-assistant-temporary-certified-chiropractic-assistant#4
Once the temporary license is received you can begin tracking the 100 clinical supervised hours required and participate in next course offered, currently once per year in March/April, and information will be sent as we get closer to the class dates and will appear on the MCA events calendar. The course is divided into three weekend modules with each one including 8 hours on Saturday and 4 hours on Sunday. Location for Module 1 is Portland, Module 2 is Bangor and Module 3 is Waterville/Augusta. Class registration is a required part of the temporary license application.
You are required to maintain a Clinical certification Log which we will provide to you to log your "types of service" hours. The services and therapies taught in the CA Clinical Certification course are the only "types of services" that are acceptable for the purpose of meeting the required number of clinical hours. Instruction in massage and acupuncture are not included in the curriculum, and therefore would not count towards those hours, so be sure not to indicate any of those services on your log, or to count them towards your 100 hour requirement. The ONLY "types of services" that are acceptable are those that are part of the curriculum of the Certified Clinical Chiropractic Assistant course.
If you have any other questions, please do not hesitate to reach out to me at (207) 622-5421 or by email at [email protected]
Robert Reed, Executive Director MCA
Request for Temporary License & Class