STRATMAN, TED R.
Practice:
Sasseville Chiropractic Wellness Center
This doctor also provides chiropractic acupuncture
Address
416 SABATTUS ST, LEWISTON, ME 04240-5430
Phone
(207) 777-3333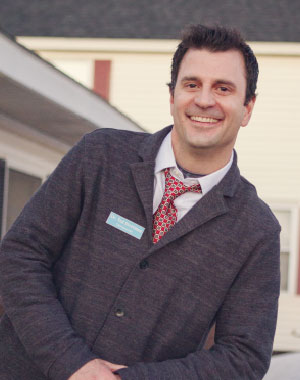 Dr. Ted Stratman, D.C., FIAMA, a Nebraska native, has been serving the local community since 2006. He graduated from the University of Nebraska Lincoln in 1998 and completed his Doctorate of Chiropractic at Palmer College of Chiropractic in Davenport, Iowa in 2002. Dr. Stratman has continued to pursue knowledge in rehabilitative procedures since graduating. He spent three weeks in Vietnam studying and providing humanitarian care to the people of Vietnam. Dr. Stratman was awarded a Fellowship in Acupuncture from the International Academy of Medical Acupuncture in 2006. Dr. Stratman uses manual adjusting, flexion-distraction, the graston technique and the activator method.
Dr. Stratman also practices chiropractic acupuncture, trigger point deep tissue therapy, PNF stretching, kinesio taping and dynamic (rehabilitation) activities. He has a special interest in sports medicine/rehabilitation and PTSD patients. Dr. Stratman resides in Lewiston, ME and enjoys spending time with his lovely wife and three beautiful children. He loves golfing and boating as well. He is an active member of the MCA and the ACA (American Chiropractic Association). Annually, Dr. Stratman sponsors and participates in Kids Day providing free spinal exams to underprivileged children in the community.