SASSEVILLE, CHANDRA
Practice:
Sasseville Chiropractic Wellness Center
Address
416 SABATTUS ST, LEWISTON, ME 04240-5430
Phone
(207) 777-3333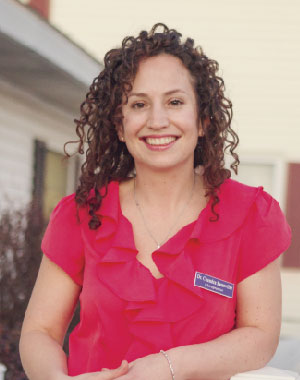 Dr. Chandra Sasseville, D.C., DICCP, a Lewiston native, has been serving the L/A community since 2004. Dr. Sasseville, loving wife and mother of three, is a graduate of St. Dominic's Regional High School and St. Michael's College, Colchester, VT. Dr. Sasseville completed her Doctorate of Chiropractic at Palmer College of Chiropractic in Davenport, Iowa. While completing her doctorate program, she volunteered to provide chiropractic care to residents of Bolivia and Nepal as part of an outreach program offered by the college. Dr. Sasseville graduated in October 2002 with honors and was recognized for exceptional diagnostic skills receiving the Physical Diagnostic Award.
Sasseville has recently completed her Diplomate in Clinical Chiropractic Pediatrics through the ICA and is the only Chiropractor in the State of Maine Board Certified in Pediatrics.
Dr. Sasseville utilizes manual adjusting, flexion-distraction, activator methods and the Webster technique for breech pregnancies. She has a special interest in pediatrics, women's health, geriatrics, and nutrition. Dr. Sasseville resides in Lewiston, ME and spends her spare time with her beautiful family.
She is an active member of the State Licensing Board, MCA (Maine Chiropractic Association), Chamber of Commerce, ICPA (International Chiropractic Pediatric Association), and ICA (International Chiropractic Association). Annually, Dr. Sasseville sponsors a local charitable event known as Kids Day to promote the health and well-being of youths in the community; all proceeds to benefit New Beginnings.