BROWN, REBECCA
Practice:
Brown Chiropractic
Address
50 FOREST FALLS DR STE 4, YARMOUTH, ME 04096-6937
Phone
(207) 846-5111
Accepted Insurances
Mainecare Medicare Most Commercial Insurers (Generic) Worker's Comp Veterans Administration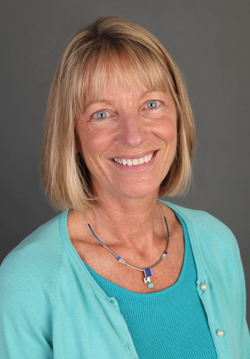 Dr. Brown's practice specializes in total body health and well being, starting with the proper function of all joints in the body, especially the dozens of joints in the spinal column. Malfunctions in these joints can alter the nervous system signals, distorting vital communication between the brain and the body. Dr. Brown says, "Seeing the magical transformations in people's health when these interferences are removed keeps me inspired and uplifted every day."
Dr. Brown consistently helps people with cases that others believed were hopeless. She is widely regarded for her ability to diagnose and treat the root cause of a problem, rather than just masking its symptoms.
Following an undergraduate degree in Psychology from Wesleyan University, Dr. Brown graduated Magna Cum Laude from Logan College of Chiropractic in 1990, and has been practicing in Yarmouth ever since. Her practice has grown to include 3 associate doctors, whose specialties include sports injuries and performance enhancement, prenatal and pediatric care, and a wide variety of muscle release techniques. Appointment times are typically longer to allow for more individualized and comprehensive care.