We Are Your Voice For
Chiropractic in Maine
Representing over 200 doctors, their staffs and their patients
Established in 1922, the Maine Chiropractic Association is a non-profit volunteer run organization dedicated to the preservation and promotion of chiropractic as a healing art in Maine.
What is Chiropractic
Chiropractic health care focuses on the spine and other joints of the body, and their connection to the nervous system. The word "chiropractic means "to be done by hand". Chiropractors use adjustments sometimes referred to as manipulations to restore joint function and support the nervous system. They focus on prevention, diagnosis and conservative are of spine and other joint related issues to restore function and support the nervous system.
Note: this video was produced by the American Chiropractic Association, and is for informational purposes only. Each individual should contact their local Doctor of Chiropractic to seek the treatment that is best for them.
Click Here for More
Benefits of Membership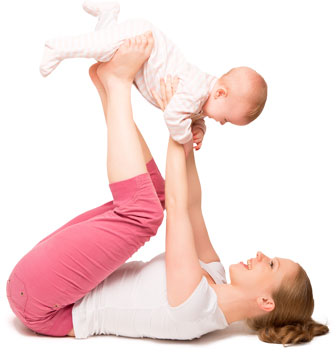 VIP Membership Discounts
MCA members receive discounts for their business and family including automotive services, cell phone coverage, collection agencies, office supplies and more. In 2018 we added a Member only discount to a national credit card processor that gives members the best rates offered in Maine. In addition. members attend all MCA sponsored events at substantial discounted pricing.

Visibility In Membership Directory
Our new member directory allows new patients to find a doctor near them and provides contact information. The website also provides them information on chiropractic and allows the general public to ask questions about chiropractic in a Q & A page.

Office Help Desk
Members have access to a support desk for help with questions surrounding billing, office practices, licensing, compliance and much more. We have a wealth of resources available to help our members get the best answers as quickly as possible.

A Network of Chiropractors
More than anything else, the MCA is the Voice of Chiropractic for Maine. For our doctors and their staff, for our patients and their families we provide information, legislation and public comment regarding chiropractic and what it can do for them. We support each other and the profession statewide.
MCA Board of Directors Meeting
December 13 @ 7:00 pm - 10:00 pm
Location: Hoyt Chiropractic Center
Ask a Chiropractor
If you have a question about chiropractic services please click the link below and we'll try to match you with the best answer possible.
Ask a Chiropractor
Our Happy Members
"I became a member after personally witnessing all the hard work and dedication the MCA puts forth in protecting our scope of practice in this state. If it wasn't for them, we would not enjoy some of the best benefits available throughout the country. "
"The MCA has been great for our profession. Our association has stood up against some of the worst insurance abuses, as well as legislatively. And finally the MCA is now starting a new phase. I have always felt the dues I pay are worth every dollar."
"I am very thankful to the MCA. Without the tireless devotion to promoting Chiropractic care both to the public and through legislative work, there is no doubt that we wouldn't have the laws in place protecting us that we are lucky enough to have."
"The MCA has so much more leverage than any of us alone could have, and because we all benefit from the advancements made, it only makes sense to put our energy and support behind the group that makes our lives and the lives of our patients better."
"I joined the MCA because of the incredible work they perform to maintain the insurance reimbursement that we benefit from in the state of Maine. This doesn't just happen, it takes work and contribution, which starts with becoming a member of the MCA."